Core A: Administration
Summary
The goal of the Administration Core is to provide a centralized staff to unify the research program under the Program Director and Deputy Director's guidance and facilitate the coordination of the research projects to fulfill the research goals of the grant. Specifically, this core will do the following:
Assist the Program Director in planning and coordinating research activities;
Promote and coordinate cross-disciplinary and intra-program communication to integrate program research;
Coordinate regular project and program meetings, and research presentations for projects/cores;
Coordinate reviews by the internal and external advisory boards;
Organize an Annual Meeting of all investigators, guest scientists and the advisory boards;
Oversee fiscal and resource management and planning;
Manage agency and university guideline and policy compliance;
Provide project/core leaders with fiscal and policy information necessary for programmatic decisions;
Maintain ongoing communication with NIEHS, EPA, other Superfund Research Programs and the public;
Coordinate logistical support for program Researchers attending and presenting at scientific forums;
Assist in organizing of national and international meetings related to the Superfund Research Program;
Produce all progress reports, manuscripts and other written documents related to the program in a timely manner; coordinate mandated PMC reporting;
Maintain program web site and databases of publications, trainees, personnel, performance sites, and equipment inventory;
Provide day-to-day administrative assistance to the Director, Deputy Director, Financial Analyst, and Business Manager;
Coordinate University support of Program's requirements including personnel and visa management, purchasing, accounting, funds management, travel, facilities management, security, and lab safety.
This is relevant because a Program of this size with many researchers from both different schools in the University and outside investigators requires administrative and fiscal coordination.  The Director needs support to coordinate the overall goals and aims of the Program and the Administrative Core is also essential to coordinating communications and meetings among our researchers and between our Program and NIEHS. the University, and outside entities.
Core Leadership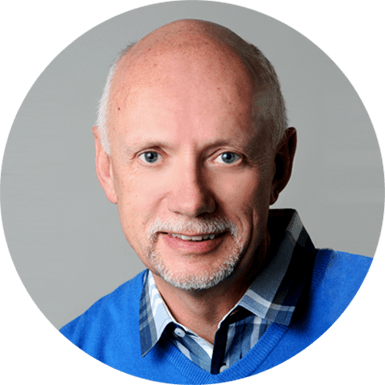 Martyn T. Smith, PhD
Professor of Toxicology
Environmental Health Sciences,
School of Public Health
University of California, Berkeley
Core Update
Core A managed budget and compliance support to Project and Core Leaders, including current year funding and future budget planning.  The core has also fulfilled its direct ongoing business administration duties for the program that are not included in basic administrative support such as: a) advising investigators on NIH and university-wide policies and ensuring compliance; b) expediting personnel appointments and visa applications; c) managing all SRP financial transactions from purchasing to contracts; d) tracking expenditures and preparing bimonthly financial reports for the principal investigator and project leaders; and e) managing correspondence with the University and the Agency.  The Core planned and coordinated ongoing and specialized discussion and strategy meetings between Program Researchers.  We coordinated logistics for visiting scholars and domestic and international collaborating researchers.  We managed arrangements for our researchers and Trainees to attend scientific meetings.  The Core maintained the UC Berkeley Superfund Research Program website (http://superfund.berkeley.edu).  The Core helped to develop and distribute a newsletter about our Program for distribution to a mailing list we maintain.  Program Director Smith and Center Administrator William Brockett represented our Program at the 2016 Annual Meeting and EHS Fest in Durham, NC, December 5-9, 2016.
Mr. Brockett worked with the Trainees to accommodate their recurring meetings as well as seminar travel.
Program Director Dr. Smith continued to work with NIH, NIEHS, EPA, WHO, and other research institutions to evaluate state of the art research methods and develop plans to incorporate their findings into increasing the impact of our program's work.  Drs. Smith and Rappaport continued to develop close working relationships with researchers at Imperial College in London and International Agency for Research in Cancer.  They and our other researchers are deeply involved in research organizations related to their SRP work and are frequently called on to present their work at state, national, and international scientific forums, as indicated in the CORE B Update.
Core Update Archive
Core News
In 2016, Program Director Martyn Smith was appointed the Kenneth and Marjorie Kaiser Endowed Chair in Cancer Epidemiology.
Selected Presentations: Martyn Smith
2017
"Key characteristics of carcinogens as a basis for organizing data on mechanisms of carcinogenesis", Invited Speaker at University of California at Davis, Pharmacology and Toxicology Seminar Series, January 10, 2017.
2016
"Benzene: The worlds most important chemical." Invited speaker for ETOX10A at University of California at Davis, Feb 23, 2016.
"Exposomics of Breast Cancer", Speaker at California Breast Cancer Research Program meeting, Berkeley CA, March 1, 2016.
"Exposomics and cumulative risk". Invited Keynote Speaker at Symposium on Environment and Health, Perelman School of Medicine, University of Pennsylvania, Philadelphia, June 13, 2016.
"Key characteristics of carcinogens", Invited speaker at Amgen, South San Francisco, CA, October 24, 2016.
"Using exposomics to assess cumulative risks from multiple environmental stressors". Plenary speaker and Invited Chair, 8th Princess Chulabhorn International Science Congress, Bangkok, Thailand, November 14-18, 2016.
"Using exposomics to assess cumulative risks from multiple environmental stressors". Invited Seminar at Rollins School of Public Health, Emory University, Atlanta GA, December 9, 2016.
News Archive