Project 2: Genetic Susceptibility to Superfund Chemicals (Archived)
Summary
Humans vary in their susceptibility to the adverse effects of toxic chemicals found at Superfund sites, and a genetic component is strongly suspected.  The overall goal of this project is to identify genetic factors which contribute to human susceptibility to toxicity as a result of exposure to chemicals present at Superfund sites.  The application of whole genome association studies, which assess the association of single nucleotide polymorphisms with phenotypic effects of exposure on an unbiased genome-wide scale, is often precluded by the limited size of the exposed study populations.  Very large numbers of individuals are required to observe true associations because of the need for multiple test correction.  The candidate gene approach can be informative for smaller study populations but requires prior knowledge of the genes involved in the human response to toxicants for selection of candidate genes.  As limited information is available on genes involved in the human response to many of the Superfund chemicals, we developed a functional screening approach that takes advantage of the conservation of fundamental cellular processes and metabolism between yeast (S. cerevisiae) and human, to help us identify candidate genes involved in human susceptibility to Superfund chemicals. In this approach, genes are selected in a yeast parallel deletion (PDA) assay by their ability to alter resistance to toxicant exposures.  The roles of the selected genes are then further assessed in human and other mammalian cells in vitro. In the last project period, we successfully identified a list of genes most likely to play key roles in human susceptibility to several metals, arsenicals and metabolites of benzene and trichloroethylene, through this functional screening approach.  We also obtained preliminary data on the potential functions of several genes in human cells, and will, in the next project period, expand these functional studies in human cells in vitro and in whole animal studies in vivo. In addition, we will extend our yeast functional screening assay to several persistent bio-accumulative halogenated toxicants of emerging concern at Superfund sites.  Further, we will apply a novel and complementary human haploid cell screening approach to identify additional candidate human susceptibility genes.  Together, these studies will provide a comprehensive high-throughput approach to identify important genes and cellular processes involved in toxicant susceptibility.
This is relevant because humans vary in their susceptibility to toxicants found at Superfund sites.  Genetic variation likely accounts for a significant proportion of these individual differences.  An increased understanding of the genetic variability of toxicant response will enable more accurate chemical exposure risk assessment, more targeted, and potentially more cost effective, harm mitigation and/or remediation strategies for contaminated sites.
Project Leadership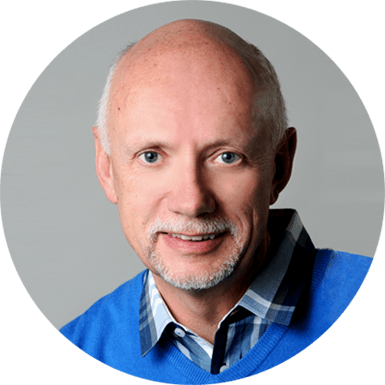 Martyn T. Smith, PhD
Professor of Toxicology
Environmental Health Sciences,
School of Public Health
University of California, Berkeley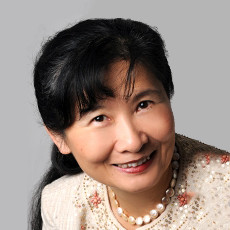 Luoping Zhang, PhD
Associate Adjunct Professor
Environmental Health Sciences,
School of Public Health
University of California, Berkeley
Project Update
Highlight:
We have developed and applied CRISPR editing of human cell lines to perform genome-wide and targeted functional screening of genes involved in the response to toxic chemicals. Using the genome-wide knockout approach, we have identified genes and mechanisms that mediate arsenic toxicity. Using the targeted knockout approach, we have refined the role of FANCD2 and DNA damage in formaldehyde toxicity. Additionally, we have developed toxicology-specific mutant knockout and overexpression libraries, which upon validation, will have wide application in the field of functional genomics.
Update:
Using the revolutionary CRISPR (clustered regularly interspaced short palindromic repeats) genome editing technology, we are studying genetic factors that govern susceptibility and response to chemical exposures in a cellular system. We have developed and applied both genome-wide and targeted CRISPR to perform functional screening of arsenic (As), acetaldehyde (AA) and formaldehyde (FA) toxicity. GSR trainee, Amin Sobh, has used the genome-wide CRISPR-Cas9 knockout tool to identify multiple candidate genes and/or pathways that are potentially involved in the mechanisms of As and AA toxicities. KEAP1 (kelch-like ECH-associated protein 1), a gene associated with lung papillary adenocarcinoma, was determined to mediate the response to As with multiple hits. SEPHS2 (selenophosphate synthetase 2) and SECISBP2 (SECIS binding protein 2), selenium-associated genes, also mediated sensitivity to arsenic exposure. This led us to hypothesize that these selenium-contained proteins may interact with arsenic and attenuate its toxicity via an anti-oxidation pathway. Together, these genes provide us with a potential mechanistic understanding of arsenic-associated lung cancer. Amin is currently using a targeted secondary screening approach to validate these results obtained from the primary screens. GSR Pam Chew is using a targeted approach to investigate potential mechanisms of FA-induced DNA damage in FA toxicity using a human cell line edited by CRISPR to lack FANCD2. Pam is also currently testing the role of a group of genes that confer resistance to FA.
We have also developed a toxicology-specific CRISPR library (ToxCRISPR) which combines the environmentally responsive human "S1500+" gene set prioritized by NIEHS/NTP/Tox21 program as being involved in drug and chemical response with 647 Environmental Genome Project (EGP) genes and a few other selected cancer related genes, resulting in 3,675 genes. Two ToxCRISPR libraries have been generated using sgRNA designs – one resulting in inactivation of target genes and another producing activation of target genes – and now are being tested in human cell lines to assess their utility.
Project Update Archive
Project News
Project Leader Luoping Zhang, appointed by the governor, continues as a Member of California Carcinogen Identification Committee to assist the California EPA's OEHHA evaluating carcinogenic effect of toxic chemicals in the environment. Zhang has also been selected by the US EPA on the FIFRA (Federal Insecticide, Fungicide, and Rodenticide ACT) Scientific Advisory Panel (SAP) to review the agency's Evaluation of the Carcinogenic Potential of Glyphosate. Zhang is also going to join the IARC Working Group to evaluate and update the carcinogenicity of benzene (IARC Monograph Volume 120) and to chair a CRISPR symposium at EMGS (Environmental Mutagenesis and Genomic Society) annual conference in 2017.
Selected Presentations, Luoping Zhang:
"Using New Approaches to Study Exposures to Toxic Chemicals", Distinguished Chinese Toxicologist Lectureship Award, Society of Toxicology (SOT)-American Association of Chinese in Toxicology (AACT): SOT Annual Meeting, New Orleans, Louisiana, March 14, 2016
"Biomarkers, Systems Biology and Exposome", College of Life Sciences at Central China Normal University, Wuhan, China, November 8, 2016.
"Bone Marrow and Stem Cell Toxicity of Mixed Exposure to the Chemical Leukemogens Benzene and Formaldehyde". Platform speaker and Invited Chair, 8th Princess Chulabhorn International Science Congress, Bangkok, Thailand, November 14-18, 2016.
News Archive